Meet Us

Farber Swim School prides itself in having a great staff! We employ instructors who are passionate about swimming and teaching others to be confident in the water. All of our instructors can work with ages 3 to Teens. Instructors who have gone through additional training to teach babies, adults, or special needs have a note of this by their bios. All FSS staff have had background checks completed and instructors are American Red Cross CPR/First Aid certified. Instructors that are also certified Lifeguards have a note of this by their bio.

Click on the links below to view the desired employee's picture and bio.

Owners:
Adam Farber & Kristin Farber

Administrative:
Annie, Catherine, Cici, Emmy, Jen, Kati, Mercedes

Instructors:
Aimee, Anna, Anni, Annie, Ashley, Ben, Chelsea, Cici, Claire, Doug, Hansika, Jen, Jen L., Josh, Katy, Keri, Lauren, Mindy, Nick, Rod, Veronika


Adam Farber (Owner / Penguin Head Coach)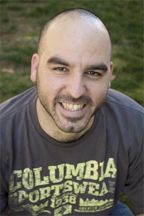 Adam has been around pools all of his life. He grew up in Phoenix, Arizona where he started swimming competitively at the age of 5. He swam through high school and then afterward began teaching lessons for Hubbard Family Swim School. After moving to Nevada, Adam continued teaching professionally at multiple facilities, which led to coaching positions at Sparks High School and the University of Nevada. Adam then moved to Oregon and after working at a local swim school for a couple years, founded Farber Swim School in 2007. Adam oversees all aspects of the swim school, including coaching the FSS Penguins and Pee Wees swim teams. In addition he is Head Coach of Sunset High School's men's and women's swim teams.

Adam is a US Swim School Association Level 2 Instructor as well as an American Swim Coaches Association Level 3.




Oregon State High School Swimming Titles:
2016 - Boy's 3rd in state
2016 - Girl's 3rd in state
2015 - Boy's 3rd in state
2015 - Girl's 2nd in state
2014 - Boy's 1st in state
2014 - Girl's 4th in state
2013 - Boy's 1st in state
2013 - Girl's 2nd in state
2012 - Boy's 1st in state
2011 - Boy's 1st in state
2010 - Girl's 3rd in state

Awards:
2014 - Oregon Athletic Association's 6A Boys Swim Coach of the Year
2014 - Metro League Coach of the Year
2013 - Oregon Athletic Association's 6A Boys Swim Coach of the Year
2013 - Metro League Coach of the Year
2012 - Metro League Coach of the Year
2011 - Oregon Athletic Association's 6A Boys Swim Coach of the Year
2011 - Metro League Coach of the Year
Kristin Farber (Owner / Business Manager)
Kristin's background is in teaching and coordinating sports and recreational programs for youth and adults. She has worked for Oregon State University's recreation department and KidSpirit Youth Programs, Willamette Valley Girls on the Run, Mittleman Jewish Community Center, and Tualatin Hills Park Recreation. At FSS, Kristin's focus is on managing the business side of things: coordinating programs, keeping the office running, and making sure FSS is providing the best customer service to its participants!

________________________________________________________________________
Aimee (Instructor & Baby Instructor)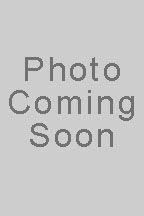 Aimee grew up in the Beaverton area taking swim lessons throughout her youth, as well as swimming competitively two years for Sunset High School. She lives in Hillsboro with her fiancé, 2 wonderful children, and 3 little dogs. She joins us with her Bachelors Degree in Education, 21 years of teaching throughout the Portland Metro area, along with teaching children with disabilities; teaching continues to drive her desire to educate others as they reach their personal goals. Teaching others to over come challenges and stretch their abilities is what she values most about teaching swim lessons. Her favor swim stroke is the butterfly, and scuba diving in tropical waters whenever opportunity arrises.

Specialties: Ages 3-18

FSS employee since: July 2016


Anna (Instructor)
Anna is originally from Santa Cruz California but moved her way up to Oregon for the great outdoor opportunities it has to offer. She previously worked at the Jim Booth Swim School for almost 3 years, where she taught ages 4 months - 3 years. She believes that a child learning to swim is not just for fun but are life lessons that can always be applied to swim experiences later in life. She love to fish and hike with her corgi pup scooter. She love animals and is going to school to be a licensed hair stylist.

Specialties: Ages 3-18 & Babies (ages 4-35 months)

FSS employee since: August 2016


Anni (Instructor)
Anni is from North Plains, Oregon and swam for the Hillsboro Heat for 12 years. She spent a few years in different parts of the United States while serving in the Marine Corps but has always found Portland to be her home. Anni has been teaching swimming for a little over 3 years. She loves how versatile the sport of swimming is, because babies all the way through adults are able to do it! Her favorite moment is when the skill being taught "clicks" and a new love for the sport is born. Outside of the pool she also enjoys scuba diving, playing her euphonium, and all things horses.

Specialties: Ages 3-18, Babies (ages 4-35 months), Fears, Team level, Additional Needs, Adults

FSS employee since: December 2015


Annie (Office Staff / Baby Instructor)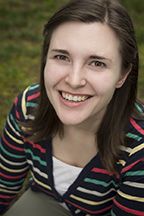 Annie grew up in Beaverton and attended college in Idaho. She then moved to England where she earned her master's degree at the University of Kent. She has always loved swimming, and is enjoying the chance to take a few lessons herself and improving her technique with FSS's wonderful instructors! Her favorite part of working here at Farber is getting to know FSS's participants, especially the tiny swimmers in her baby classes. Annie's favorite swimming stroke is the breaststroke. Annie is a nerdy English major who enjoys writing poetry and singing show tunes in her spare time.

Specialties: Babies (ages 4-35 months)

FSS employee since: February 2014


Ashley (Instructor)
Ashley grew up in Beaverton Oregon, and has always been around water. She started swimming competitively at the age of 7, and started to swim for her high school swim team on varsity, and has also swam on a club team for 5 years. She works hard at the international school of Beaverton, and is currently in her 5th year of learning Spanish and enjoys playing piano, and all kinds of art. She loves teaching, especially when she gets to see someone develop over time. Her favorite stroke is butterfly, and she loves to teach technique. She hopes her students will find the same love of swimming she has!

Specialties: Ages 3-18

FSS employee since: May 2016


Catherine (Office Staff / Billing Assistant)
Catherine is from Manitowoc, Wisconsin and attended college in Madison where she majored in Sociology. After graduating, she spent a summer in California working as a camp counselor before moving to Portland in October of 2013.

Catherine's favorite swim stroke is butterfly. After many years of lessons, she spent five years on a synchronized swim team. She also enjoyed gymnastics during her youth and her favorite athlete is former gymnast Nastia Luikin.

Her favorite thing about working in the office is interacting with the families on their way to the pool. In her free time, Catherine enjoys camping and hiking in the great outdoors. She also loves to cook, read, and especially to travel and experience different cultures.

FSS employee since: December 2013

Chelsea (Instructor)
Chelsea was born and raised in the Bay Area. She swum competitively until her junior year of high school and then joined the competitive dive team. She became a lifeguard and swim instructor at age 16 and has been doing it ever since. During her freshmen year of college she moved to Maui and learned to surf while on the island. Her love of water has continued into her adult life as well. While not at work she loves traveling and going on adventures with friends and family. Her favorite movie is Up! and her life motto is "Adventure is out there." She is excited to teach and inspire her students to follow their dreams in and out of the water!

FSS employee since: April 2016

Cici (AKA Christiane) (Office Manager / Billing Manager / Instructor)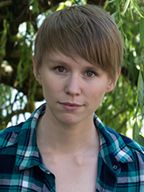 Christiane (nickname "Cici") is originally from Corvallis, Oregon but has been in the Portland area since 2010. She loves all of the seasons in the Northwest, but autumn is her favorite, because she gets to carve fun intricate pumpkins. (Look for a penguin pumpkin at FSS in October!)

Her favorite thing about teaching is helping swimmers gain confidence in their skills. Watching a swimmer go from fear or frustration, to accomplishing a new swim goal is so rewarding! She also works a lot in our office and enjoys making friends with families that come through when she's not in the water.

In her spare time, Cici is a portrait & family photographer. In school she studied both Photography and Graphic Design, and enjoys designing for FSS. She loves doing anything artistic, from sewing to painting and drawing.

Specialties: Ages 3-18, Babies (ages 4-35 months), Adults, Additional Needs & Fears

FSS employee since: September 2012

Claire (Instructor / Staff Manager)
Claire was born in England but moved to California in elementary school where she joined the swim team. She swam competitively from age 7 all the way through high school and started teaching swim lessons in 2012. She recently moved to Portland to study Special Education at Portland State University and loves it! She loves teaching swim lessons because it brings her two favorite things together- swimming and working with kids! Her favorite classes to teach are the babies or special needs classes but she loves working with all ages, including adults! Her favorite part about teaching swim lessons is that she gets to teach a life-long skill and make it fun!

Specialties: Ages 3-18, Babies (ages 4-25 months), Additional Needs, Fears, Adults

FSS employee since: September 2015

Doug (Instructor)
Doug, 57, is a life-long swimmer who began competing at age 6 (along with his four swimmer siblings) in various pools of New Jersey and Missouri, where he was raised.
 Doug attended the University of Missouri as an athlete scholar, which took him to the 1980 Pan American games in Mexico City! A shoulder injury ended his competitive career and opened the door for his move to Oregon State University, where he graduated in 1981 with a BS in Psychology. 
Douglas rejoined the competitive field, joining the U.S. Masters Swimming association to swim for the Multnomah Athletic Club, where he swims daily.

Retired from his career as an occupational safety officer for the Oregonian Publishing Co., Doug became certified through USMS as an Adult Learn-to-Swim instructor.
 Doug lives in Raleigh Hills with his wife, Bridget. Along with swimming, Doug enjoys kayaking, golf, skiing and traveling, which often takes him to Long Beach, CA to visit his daughter, son-in-law, and two grandsons.

Specialties: Ages 3-18, Adults

FSS employee since: April 2016

Emmy (Office Staff)
Emmy is originally from Portland, a 2013 graduate of Linfield College, and a current Bilingual Assistant for the ESL department at an elementary school in Hillsboro in addition to her position at Farber. Emmy's interests include photography, travel, reading, and listening to podcasts. She also enjoys working with kids and always loves meeting new people in the community.

FSS employee since: February 2016

Hansika (Instructor)
Hansika has lived in several places: she was born in California, grew up in St. Louis, and lived in Albuquerque before moving here. She started swimming at age 5 and started competing when she was 10. She earned a spot on the varsity swim team her Freshman year, and has competed at state championships ever since! Hansika's favorite stroke is Backstroke, and Missy Franklin and Natalie Coughlin tie for her favorite athlete. Her favorite part about teaching is the amazing creativity and imagination kids have, and she thinks it's important for an instructor to use that creativity in their lessons. Being open-minded to each individual's needs is key to keeping lessons fun and productive. In her spare time Hanksika likes to play piano, read, hike, and play with her chubby kitty, Pudding. She loves kids and can't wait to create amazing swimmers!

Specialties: Ages 3-18

FSS employee since: June 2015

Jen (Instructor, Office Staff)
Jen has taught swimming lessons for 11+ years! She started out teaching lessons at her local aquatic center in Newberg, OR when she was 16. She continued to instruct there during her breaks from studying at OSU. Once she graduated, she decided to continue teaching at ClubSport. She taught there for six years and began coaching their swim team. She loves coaching/instructing, because she swam competitively for 8 years, and it is a lot of fun to coach/teach and encourage young swimmers. Her favorite part about teaching is the kids! She loves encouraging them and making the lessons fun for them so they develop a love of the water.

Specialties: Ages 3-18, Additional Needs, Fears, Team Level & Adults

FSS employee since: February 2014

Jen L. (Instructor)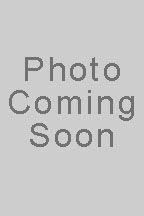 Originally from San Diego, Jen has made Portland her home since 2015. She was on the swim team when she was in high school and has a great love of the water. Jen also has a passion for helping people. When not at FSS, she is working as CPR/First Aid instructor at the American Red Cross. She loves teaching and can't wait to help her swimmers succeed! Jen has two dogs, Matti and Max, and she enjoys taking them out on hikes or to the beach.

Specialties: Ages 3-18

FSS employee since: Aug 2016

Josh (Instructor)
Josh is originally from Yankton, South Dakota and has lived in Portland since October 2010. He is a certified personal trainer and is currently attending PSU to complete his health studies degree. He has worked at Farber Swim School since February 2014. He has been in the water all of his life, and has completed a few triathlons. His favorite stroke is Freestyle. His favorite thing about teaching is watching others succeed, even if it is as simple as getting comfortable being in the pool. Josh also enjoys hiking, biking, and playing around in the pool!

Specialties: Ages 3-18, Adults, Additional Needs, Fears

FSS employee since: February 2014

Kati (Office Staff)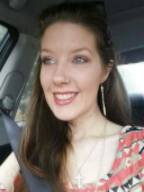 Kati is a native Oregonian, born and raised in beautiful Southeast Portland. She played basketball and volleyball her first two years at Marshall Campus and then graduated from Oregon City High School in 2008. Previously she has worked at Charlotte Russe and Fisherman's Marine and Outdoor. In addition to working at Farber, Kati also works in a law firm office. She likes a wide variety of things, but some of her interests include art, music, crime scene TV, and fashion. Kati loves to smile and being able to bring joy into another's life.

FSS employee since: July 2016

Katy (Instructor)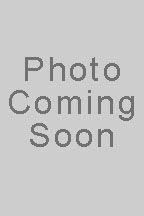 Katy is a Beaverton native, who started swimming as a baby and has loved it ever since! She swam competitively during high school and at Sunset Athletic Club, and has been teaching on and off for the past 16 years. She loves working with kids, and finds nothing so satisfying as helping a student overcome fears, and watch them learn to love swimming and be confident in the water. In her spare time Katy enjoys watching football and rooting for her favorite teams!

Specialties: Ages 3-18, Babies (ages 4-35 months), Adults

FSS employee since: Feb 2016 (also worked at FSS from 2012-2013)

Keri (Instructor)
Keri was born in Seattle Washington but spent most of her life growing up in southern California. She learned to swim at a very young age and started on a competitive swim team when she was 6 years old. She spent her high school summers lifeguarding at the local pool and teaching swim lessons, junior lifeguarding and coaching Special Olympics. After High school she attended and graduated from OSU with a BS in Public Health. She is now perusing her Masters Degree in Public health. In addition to spending time in the water she also enjoys other sports, exploring the city, and taking segway tours around new cities.

Specialties: Ages 3-18

FSS employee since: May 2016

Lauren (Instructor)
Lauren is a California native whom recently moved to Portland. She taught for a swim school in Santa Cruz for 2 summers and worked as a beach lifeguard for several summers as well. Teaching swimming is how she likes to keep involved with the sport. She was a competitive swimmer for 10 years and has a lot of experience working with kids of all ages and abilities. She can't wait to swim with you!

Specialties: Ages 3-18

FSS employee since: July 2016

Mercedes (Office Staff)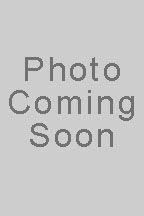 Mercedes grew up in Oceanside, California, where she danced Mexican ballet folklorico throughout middle school and high school as a part of a performing troupe. She attended college in Los Angeles, CA, where she graduated with a degree in Business Administration and worked in the costume department of Universal Studios Hollywood. She moved to Portland in the summer of 2015 to experience real seasons – although she still loves summer the best! Along with working at Farber, Mercedes also works at an insurance agency in Portland. In her spare time, Mercedes loves reading, running, spending time with friends, going to museums and generally exploring Portland.

FSS employee since: June 2016

Mindy (Instructor)

Mindy grew up in McMinnville where she spent most of her summer swimming and playing in her aunt's outdoor pool and the nearby creek. As a teenager, she swam for the McMinnville Grizzlies swim team and was a lifeguard and regular patron at the local aquatic center through her high school years. After high school, Mindy attended Corban University in Salem and graduated with a BS in Math and Math Education.

Her favorite swim stroke is butterfly and her favorite competition event is the 200 freestyle. Outside of the pool, Mindy is an avid reader, hiker and swing dancer! Her favorite part of living in Portland is the amazing food around most every corner. Whether she's teaching differential equations or how to dolphin kick, Mindy loves to teach! She's worked with students of all ages and really enjoys building relationships with her students and seeing them overcome challenges.

Specialties: Ages 3-18

FSS employee since: May 2016

Nick (Instructor / Pee Wee Coach)
Nick is a USA certified coach who is originally from Austin Texas. At the humble the age of seven he donned a speedo, and never looked back, swimming competitively all the way through high school. He took a breather while attending the University of Texas, but eventually found his way back into coaching. Throughout his career, he has worked with various age groups and skill levels, ranging from developmental to competitive. Back in Texas, he coached for a gold level swim team, leading the Silver and High School Training groups, as well as spending a summer learning under Dave Salo, the head coach of USC. He recently moved to Oregon, and is excited to get back in the water as an instructor. Nick loves to write/play/record music, Hi-5s, The Beatles, and pizza! He is also a ping pong enthusiast. There is so much to love, but mostly, he loves the idea that any swimmer can improve, embrace a challenge, learn to believe in themselves, and have fun doing it!

Specialties: Ages 3-18, Team, & Adults

FSS employee since: April 2016

Rod (Instructor / Pee Wee Coach)
Rod is originally from Odessa, Ukraine and has lived in Beaverton since 1997. He has been swimming competitively since the age of 6. He had swam for the Dolphins swim team for 6 years before switching to the thunderbolts swim team and swam with that club for 4 more years. Rod was a sprinter and specialized in breaststroke and freestyle. He attended state, regional, and national swim meets throughout his swimming career. Growing up, his favorite swimmer was Ian Thorpe. In addition to swimming, Rod played water polo for United, Tualatin Hills Water Polo Club, and for Portland State University. In high school, he played for the powerhouse Southridge and played in the State finals his freshman through senior years. He has recently graduated from Portland State University, with the ambition to become a physical therapist and his goal is to incorporate water into the healing process of his future patients. Rod has experience in coaching, school age levels, adults, and specialized aquatics. He loves teaching kids swimming because of how bright and fun they are, as well as being able to look at them and see a huge smile on their faces when they accomplish their goals. On his downtime he enjoys spending time with his family and friends.

Specialties: Ages 3-18, Additional Needs, & Team

FSS employee since: April 2016

Veronika (Instructor)
Veronika grew up in Portland and was taught to swim in a calmer section of the Willamette River. She currently competes on two swim teams; Sunset High School's swim team as well as FSS' Penguins. She plans to be swimming for the rest of high school and after. Along with swimming, Veronika is a member of her school's varsity water polo team. Her favorite swim stroke is the breaststroke and the thing she loves the most about children is their enthusiasm to learn.

Specialties: Ages 3-18, Babies (ages 4-35 months), Adults, Team Level

FSS employee since: July 2015

9470 SW Beav. Hills. Hwy.
Beaverton, OR 97005
info@farberswimschool.com
503.292.1255