Meet Us

Farber Swim School prides itself in having a great staff! We employ instructors who are passionate about swimming and teaching others to be confident in the water. All of our instructors can work with ages 3 to Teens. Instructors who have gone through additional training to teach babies, adults, or special needs have a note of this by their bios. All FSS staff have had background checks completed and instructors are American Red Cross CPR/First Aid certified. Instructors that are also certified Lifeguards have a note of this by their bio.

Click on the links below to view the desired employee's picture and bio.

Owners:
Adam Farber & Kristin Farber

Administrative:
Annie, Catherine, Cici, Jayne, Melissa

Instructors:
Annie, Camille, Chuck, Cici, Claire, Evan, Freeman, Hansika, Jamie, Jen, Jenny, Josh, Kate, Mike, Samantha, Veronika


Adam Farber (Owner / Penguin Head Coach)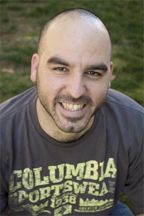 Adam has been around pools all of his life. He grew up in Phoenix, Arizona where he started swimming competitively at the age of 5. He swam through high school and then afterward began teaching lessons for Hubbard Family Swim School. After moving to Nevada, Adam continued teaching professionally at multiple facilities, which led to coaching positions at Sparks High School and the University of Nevada. Adam then moved to Oregon and after working at a local swim school for a couple years, founded Farber Swim School in 2007. Adam oversees all aspects of the swim school, including coaching the FSS Penguins and Pee Wees swim teams. In addition he is Head Coach of Sunset High School's men's and women's swim teams.

Adam is a US Swim School Association Level 2 Instructor as well as an American Swim Coaches Association Level 3.




Oregon State High School Swimming Titles:
2015 - Boy's 3rd in state
2015 - Girl's 2nd in state
2014 - Boy's 1st in state
2014 - Girl's 4th in state
2013 - Boy's 1st in state
2013 - Girl's 2nd in state
2012 - Boy's 1st in state
2011 - Boy's 1st in state
2010 - Girl's 3rd in state

Awards:
2014 - Oregon Athletic Association's 6A Boys Swim Coach of the Year
2014 - Metro League Coach of the Year
2013 - Oregon Athletic Association's 6A Boys Swim Coach of the Year
2013 - Metro League Coach of the Year
2012 - Metro League Coach of the Year
2011 - Oregon Athletic Association's 6A Boys Swim Coach of the Year
2011 - Metro League Coach of the Year
Kristin Farber (Owner / Business Manager)
Kristin's background is in teaching and coordinating sports and recreational programs for youth and adults. She has worked for Oregon State University's recreation department and KidSpirit Youth Programs, Willamette Valley Girls on the Run, Mittleman Jewish Community Center, and Tualatin Hills Park Recreation. At FSS, Kristin's focus is on managing the business side of things: coordinating programs, keeping the office running, and making sure FSS is providing the best customer service to its participants!

________________________________________________________________________
Annie (Office Staff / Baby Instructor)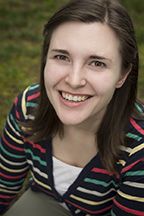 Annie grew up in Beaverton and attended college in Idaho. She then moved to England where she earned her master's degree at the University of Kent. She has always loved swimming, and is enjoying the chance to take a few lessons herself and improving her technique with FSS's wonderful instructors! Her favorite part of working here at Farber is getting to know FSS's participants, especially the tiny swimmers in her baby classes. Annie's favorite swimming stroke is the breaststroke. Annie is a nerdy English major who enjoys writing poetry and singing show tunes in her spare time.

Specialties: Babies (ages 4-35 months)

FSS employee since: February 2014


Camille (Instructor)
Camille grew up right here in Beaverton, and has swum competitively for 8 years on the Dolphins Swim Team. She swam competitively all through high school as well, and recently her team won their metro and district championships! Camille loves working with kids because they are eager to learn and their enthusiasm is contagious. She is a creative person, loves writing, and is involved in her schoolís choir and theater programs. Missy Franklin is her favorite athlete, and the Butterfly is her favorite swim stroke. Camille believes patience is a teacherís most valuable asset and canít wait to guide young swimmers toward loving swimming as much as she does!

Specialties: Ages 3-18, Team level

FSS employee since: June 2015

Catherine (Office Staff / Billing Assistant)
Catherine is from Manitowoc, Wisconsin and attended college in Madison where she majored in Sociology. After graduating, she spent a summer in California working as a camp counselor before moving to Portland in October of 2013.

Catherine's favorite swim stroke is the butterfly. After many years of lessons, she spent five years on a synchronized swim team. She also enjoyed gymnastics during her youth and her favorite athlete is former gymnast Nastia Luikin.

Her favorite thing about working in the office is interacting with the families on their way through to the pool. Catherine works as a volunteer in the cattery at the Oregon Humane Society, and in her free time she enjoys camping and hiking in the great outdoors. She also loves to cook, read, and especially to travel and experience different cultures.

FSS employee since: December 2013

Chuck (Instructor)
Chuck is a west coaster, born and raised in the San Fenando Valley, moving at age 8 to Reno/Sparks NV, then four years later right here to Beaverton. While his competitive swim career began in Reno, his professional aquatic career started with Tualitin Hills of Oregon back in March of 1974. He attended college at Pacific University in Forest Grove where he was the Swim Team Captain both his freshman and sophomore years. He then moved to Anchorage for 3 1/2 years where he attended a 2-year Bible School, began high school swim coaching, and worked as a hydrotherapist in an outpatient clinic. During his last year in Anchorage he started the Alaska Swim School.

After heading south to attend Seattle Pacific University, he studied Political Science and International Business. He coached high school swim teams for 14 years and managed a number of area beaches and pools. Highlights of this time include: creating the Lake Washington Lifeguard Challenge Cup, bringing the United States Lifesaving Association to the Pacific NW, and originating NIKESwim.

In May of 2014 he returned to Beaverton, moving into his childhood bedroom to care for his still-vibrant 80-year-old mom. Since returning Chuck has become involved in the local SAFEKids coalition water safety committee, the Portland Area Aquatics Council, and is currently exploring opportunities to create an Historium for his extensive collection of Aquatic/Swim memorabilia.

"After everything I've done in Aquatics, the thing I still enjoy most is teaching people to swim -- especially the 3≠-to-6 year olds. I am excited to help educate our FSS swimmers about how to safely enjoy the joy and health benefits of swimming. See ya in the pool!"

Specialties: Ages 3-18, Fears, Additional Needs, Team & Adults

FSS employee since: October 2014

Cici (AKA Christiane) (Office Manager / Billing Manager / Baby Instructor)
Christiane (nickname "Cici") is originally from Corvallis, Oregon but has been in the Portland area since 2010. She loves all of the seasons in the Northwest, but autumn is her favorite, because she gets to carve fun intricate pumpkins. (Look for a penguin pumpkin at FSS in October!)

Her favorite thing about teaching baby classes is helping parents gain confidence in their little ones' skills. You'd be surprised how much a baby can do in the water, from underwater glides to back-floats at as young as one month old! She also works a lot in our office and enjoys making friends with families that come through when she's not in the water.

In her spare time, Cici is a portrait/family/wedding photographer. In school she studied both Photography and Graphic Design, and enjoys designing for FSS. She loves doing anything artistic, from sewing to painting and drawing. Her favorite athlete is Michelle Kwan and she loves watching figure skating!

Specialties: Babies (ages 4-35 months)

FSS employee since: September 2012

Claire (Instructor)
Claire was born in England but moved to California in elementary school where she joined the swim team. She swam competitively from age 7 all the way through high school and started teaching swim lessons in 2012. She recently moved to Portland to study Special Education at Portland State University and loves it! She loves teaching swim lessons because it brings her two favorite things together- swimming and working with kids! Her favorite classes to teach are the babies or special needs classes but she loves working with all ages, including adults! Her favorite part about teaching swim lessons is that she gets to teach a life-long skill and make it fun!

Specialties: Ages 3-18

FSS employee since: June 2015

Evan (Instructor)
Evan is originally from South Carolina but grew up mainly in Scotland. He has been swimming competitively for 6 years, and has placed/medaled at state, regional, and national championships. Out of the water he teaches elementary and middle school kids and has also coached at his private club. His favorite athlete is Michael Jordan, who didnít make the high school team but through hard work became the greatest basketball player of all time. Evanís favorite stroke is Freestyle. He loves kidsí spirit and their innocence, and thinks the most important thing a teacher can do is to make learning fun. In his spare time he enjoys hiking and photography.

Specialties: Ages 3-18

FSS employee since: June 2015

Freeman (Instructor)
Freeman has spent his whole life in the Portland area. He started swim lessons when he was 8 and began swimming competitively for Mt. Hood Swim Team soon after. His favorite stroke is the butterfly. He left the team in 2007, but continued teaching swim lessons afterward. His favorite athlete is Albert Pujols. He enjoys writing, listening to music, and watching old movies.

Specialties: Ages 3-18, Additional Needs, Fears, Team level & Adults

FSS employee since: September 2013

Hansika (Instructor)
Hansika has lived in several places: she was born in California, grew up in St. Louis, and lived in Albuquerque before moving here. She started swimming at age 5 and started competing when she was 10. She earned a spot on the varsity swim team her Freshman year, and has competed at state championships ever since! Hansika's favorite stroke is Backstroke, and Missy Franklin and Natalie Coughlin tie for her favorite athlete. Her favorite part about teaching is the amazing creativity and imagination kids have, and she thinks it's important for an instructor to use that creativity in their lessons. Being open-minded to each individual's needs is key to keeping lessons fun and productive. In her spare time Hanksika likes to play piano, read, hike, and play with her chubby kitty, Pudding. She loves kids and can't wait to create amazing swimmers!

Specialties: Ages 3-18

FSS employee since: June 2015

Jamie (Instructor / Instructor Representative)
Jamie is a Portland native but has lived all around the world, returning to Portland in the Fall of 2012. She and all her siblings trained and competed with the Nampa Swim Team Sharks in Idaho all through high school. She swam competitively for her Navy ROTC unit at OSU, and was Assistant Coach to the Sharks during the summers. She served as Assistant Coach of the Navy Swim Team her senior year at OSU. Jamie has trained with Navy SEALs and other Special Forces units, and is also skilled in survival techniques and scuba. In California, she has freelanced as a swim instructor to children. Jamie loves to create "Super Swimmers" and believes in empowering children as well as adults to be at ease in the water and enjoy all the physical and psychological benefits of swimming. In her spare time she loves hiking, reading, and Salsa dancing! Her favorite stroke is the Butterfly.

Specialties: Ages 3-18, Adults, Additional needs, Fears & Team-level

FSS employee since: February 2014

Jayne (PAC Office Staff)
Jayne grew up in Galveston, TX, an island in the Gulf of Mexico. She graduated from Southwestern University with a degree in Communication Studies then spent 4 years working with foster children in Austin, TX. Jayne loves helping kids reach their goals to achieve their full potential!

Water and swimming have alway been a big part of her life. She spent most of her youth at the beach and competed on the Galveston Island Swim Team for several years. Her favorite swim stroke is butterfly, because its the only one she ever placed first in. Her favorite athlete is Patrick Onstad, former Houston Dynamo goal keeper and oldest MLS player who proved no matter your age, you can achieve great things.

Jayne is very active in community theatre all over the Portland area and really enjoys performing for others. In her free time, she loves to be outside (preferably swimming in some kind of natural water!), spending time at home with her partner and 3 cats, or doing something creative such as painting or making jewelry.

FSS employee since: September 2015

Jen (Instructor, Office Staff)
Jen has taught swimming lessons for 11+ years! She started out teaching lessons at her local aquatic center in Newberg, OR when she was 16. She continued to instruct there during her breaks from studying at OSU. Once she graduated, she decided to continue teaching at ClubSport. She taught there for six years and began coaching their swim team. She loves coaching/instructing, because she swam competitively for 8 years, and it is a lot of fun to coach/teach and encourage young swimmers. Her favorite part about teaching is the kids! She loves encouraging them and making the lessons fun for them so they develop a love of the water.

Specialties: Ages 3-18, Additional Needs, Team Level & Adults

FSS employee since: February 2014

Jenny (Instructor)
Jenny has lived in Portland all 16 years of her life. She started competitive swimming at age 8, joined the Portland Aquatic Club at age 10, and joined the Farber Swim School Penguins when she was 14. She also swims for the Sunset High School varsity swim team under Farber Swim School Owner/Coach Adam. Her favorite strokes are the Butterfly and Freestyle, and she loves to swim the 500 free. Jenny enjoys working with children, she works in her churchís nursery and babysits regularly. She also volunteers at Girl Scout camp over the summer. Jenny is currently a sophomore at Sunset High School. After high school, Jenny wants to study Chemistry or Biology. In her free time, Jenny loves to read, sing, draw, and listen to music.

Specialties: Ages 3-18, Adults

FSS employee since: May 2015

Josh (Instructor)
Josh is originally from Yankton, South Dakota and has lived in Portland since October 2010. He is a certified personal trainer and is currently attending PSU to complete his health studies degree. He has worked at Farber Swim School since February 2014. He has been in the water all of his life, and has completed a few triathlons. His favorite stroke is Freestyle. His favorite thing about teaching is watching others succeed, even if it is as simple as getting comfortable being in the pool. Josh also enjoys hiking, biking, and playing around in the pool!

Specialties: Ages 3-18, Adults, Additional Needs, Fears

FSS employee since: February 2014

Kate (Instructor)
Kate has been a life-long swimmer, whether on competitive teams, lounging by the pool or in the rivers and lakes around her. She swam competitively for 9 years, specializing in distance freestyle and butterfly. Soon sheíll be adding open water to her repertoire. She is also a certified Pilates Instructor and runs her own Pilates business, which means teaching is her life. Originally in marketing, Kate decided to pursue an activity-based career after realizing she just wasnít cut out for a cubicle. Kate is originally from Colorado and moved to Oregon in 2007 for the culinary as her husband is a chef. She's stayed because they both love it. When Kate isn't teaching she loves to spin, read, write, explore Portland and of course, swim!

Specialties: Ages 3-18, Adults

FSS employee since: August 2015

Melissa(Office Staff)
Melissa comes to us from Arizona. She was born there but has lived in quite a few different places due to her dad being in the military. She grew up in Germany which is quite similar weather to Oregon. She loved living in Germany so probably why she fell in love with Oregon. She considers Oregon her home now and is an OSU Beaver fan. She loves watching NBA and football and supports all AZ teams as well. She has lived in Oregon for 9 years and loves the beauty of the state. Melissa likes to hike, play softball, swim and take random road trips to the coast. She loves the ocean and is a natural in the water.

FSS employee since: November 2015

Mike (Instructor)
Mike was a military dependent and has lived all over the world, but has lived in Portland since fall of 2011. He was a competitive swimmer throughout middle school and early high school, and his favorite swim stroke is Freestyle. He enjoys working with kids and has taught and volunteered at many church youth activities, such as Vacation Bible School (VBS). His favorite part of being an instructor at FSS is watching kids improve and shake their fear of water. He is currently enrolled at the Art Institute of Portland, studying Photography with a dream to capture photos for National Geographic! He enjoys the outdoors, traveling, games, and country music.

Specialties: Ages 3-18, Adults, Additional Needs & Fears

FSS employee since: December 2013

Samantha (Instructor)
Born and raised in the greater Portland metro area, Samantha has been swimming ever she was first introduced to the water at 9 months old in infant swim classes. At 6 years old she joined Mt. Hood Swim Team and swam competitively for them for over 8 years until she started high school. Her specialties were long distance freestyle events such as the 500 meter and 1 mile. In high school Samantha was a member of the varsity swim team for 4 years- 2 of which she represented her high school at state championships. She was also a 4 year member of her high schoolís varsity girlís water polo team and was captain of the team for 2 of the 4 years. While completing her BA in Social Sciences and Political Science at Western Oregon University she played water polo for 2 years for the schoolís club team. While swimming has always been a great passion in Samanthaís life, her greatest desire has always been to teach. As a recent graduate of Concordia University, she obtained her Masterís Degree in the Art of Teaching specializing in middle and high school Social Studies. She loves being able to combine both of her passions by teaching others how to swim.

Specialties: Ages 3-18

FSS employee since: August 2015

Veronika (Instructor)
Veronika grew up in Portland and was taught to swim in a calmer section of the Willamette River. She currently competes on two swim teams; Sunset High School's swim team as well as FSS' Penguins. She plans to be swimming for the rest of high school and after. Along with swimming, Veronika is a member of her school's varsity water polo team. Her favorite swim stroke is the breaststroke and the thing she loves the most about children is their enthusiasm to learn.

Specialties: Ages 3-18

FSS employee since: July 2015

9470 SW Beav. Hills. Hwy.
Beaverton, OR 97005
info@farberswimschool.com
503.292.1255