Meet Us

Farber Swim School prides itself in having a great staff! We employ instructors who are passionate about swimming and teaching others to be confident in the water. All of our instructors can work with ages 3 to Teens. Instructors who have gone through additional training to be proficient at teaching babies, adults, team level or special needs have a note of this by their bios. We have several instructors that teach multiple languages, which is noted by their bios as well. All FSS staff have had Oregon background checks completed and instructors are American Red Cross CPR/First Aid certified with in 90 days of hire.

Click on the links below to view the desired employee's picture and bio.

Owners:
Adam Farber & Kristin Farber

Administrative:
Annie, Catherine, Cici, Kati, Keziah

Instructors:
Annie, Ariel, Blake, Brian, Cici, Dallas, Daniel, Doug, Jared, Keith, Kendall, Keri, Keziah, Maddie, Matt, Robin, Rachel, Shane, Veronika

Substitute Instructors:
Jen, Rachael, Rachel


Adam Farber (Owner / Penguin Head Coach)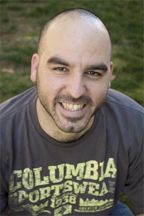 Adam has been around pools all of his life. He grew up in Phoenix, Arizona where he started swimming competitively at the age of 5. He swam through high school and then afterward began teaching lessons for Hubbard Family Swim School. After moving to Nevada, Adam continued teaching professionally at multiple facilities, which led to coaching positions at Sparks High School and the University of Nevada. Adam then moved to Oregon and after working at a local swim school for a couple years, founded Farber Swim School in 2007. Adam oversees all aspects of the swim school, including coaching the FSS Penguins and Pee Wees swim teams. In addition he is Head Coach of Sunset High School's men's and women's swim teams.

Adam is a US Swim School Association Level 2 Instructor as well as an American Swim Coaches Association Level 3.




Oregon State High School Swimming Titles:
2017 - Girls 1st in state & Boys 2nd in state
2016 - Girls 3rd in state & Boys 3rd in state
2015 - Girls 2nd in state & Boys 3rd in state
2014 - Girls 4th in state & Boys 1st in state
2013 - Girls 2nd in state & Boys 1st in state
2012 - Boy's 1st in state
2011 - Boy's 1st in state
2010 - Girl's 3rd in state

Awards:
2014 - Oregon Athletic Association's 6A Boys Swim Coach of the Year
2014 - Metro League Coach of the Year
2013 - Oregon Athletic Association's 6A Boys Swim Coach of the Year
2013 - Metro League Coach of the Year
2012 - Metro League Coach of the Year
2011 - Oregon Athletic Association's 6A Boys Swim Coach of the Year
2011 - Metro League Coach of the Year
Kristin Farber (Owner / Business Manager)
Kristin's background is in teaching and coordinating sports and recreational programs for youth and adults. She has worked for Oregon State University's recreation department and KidSpirit Youth Programs, Willamette Valley Girls on the Run, Mittleman Jewish Community Center, and Tualatin Hills Park Recreation. At FSS, Kristin's focus is on managing the business side of things: coordinating programs, keeping the office running, and making sure FSS is providing the best customer service to its participants!



Annie (Office Staff / Baby Instructor)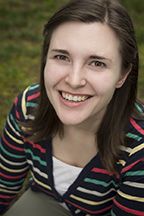 Annie grew up in Beaverton and attended college in Idaho. She then moved to England where she earned her master's degree at the University of Kent. She has always loved swimming, and is enjoying the chance to take a few lessons herself and improving her technique with FSS's wonderful instructors! Her favorite part of working here at Farber is getting to know FSS's participants, especially the tiny swimmers in her baby classes. Annie's favorite swimming stroke is the breaststroke. Annie is a nerdy English major who enjoys writing poetry and singing show tunes in her spare time.

Specialties: Babies (ages 4-35 months)

FSS employee since: February 2014





Ariel (Instructor)
Ariel began her competitive swim career in 2000 in Woodland, CA where she swam on a summer recreational team. After falling in love with the sport, she transferred to a local year around swim team. In high school, she trained 8x a week in preparation for her college swim career at the University of Hawai'i Manoa. She finished 4 years of swimming (2008-2012) at the collegiate level, before retiring. Since retiring, Ariel has continued to pursue athletics outside of the pool. She is a competitive Olympic Weightlifter and has previously competed for Team U.S.A. When Ariel isn't at Farber, she is training and serving as Life Skills Specialist in a Youth Group Home.

From 2006-2012, Ariel taught swim lessons during her summer breaks from high school and college. In 2013 she coached a summer high school program in Seaside, CA. She enjoys teaching children and adults of all ages and abilities. Ariel is here at Farber to share her love for swimming with anyone interested.

Specialties: Ages 3-18

FSS employee since: March 2017


Blake (Instructor)
Blake was born in Portland and has lived here his whole life. Throughout his younger years, he received swim lessons from his cousin who was a swim instructor. He loves swimming and is also currently a competitive swimmer on the Sunset Athletic Club's team. Blake plays soccer for Sunset High School and is looking forward to baseball tryouts too! He loves how happy and excited the kids are to learn swimming and it is probably his favorite part of the job. Blake also enjoys going on bike rides.

Specialties: Ages 3-18

FSS employee since: September 2016


Catherine (Office Staff / Billing Assistant)
Catherine is from Manitowoc, Wisconsin and attended college in Madison where she majored in Sociology. After graduating, she spent a summer in California working as a camp counselor before moving to Portland in October of 2013.

Catherine's favorite swim stroke is butterfly. After many years of lessons, she spent five years on a synchronized swim team. She also enjoyed gymnastics during her youth and her favorite athlete is former gymnast Nastia Luikin.

Her favorite thing about working in the office is interacting with the families on their way to the pool. In her free time, Catherine enjoys camping and hiking in the great outdoors. She also loves to cook, read, and especially to travel and experience different cultures.

FSS employee since: December 2013

Cait (Instructor)
Cait began her competitive swimming career in 1994 in Shaker Heights, Ohio when summer swim lessons were full at her local rec center and her mom decided to try her on the swim team instead. Cait never left the pool and swam competitively for club teams in Ohio, Nebraska, and Minnesota before swimming in college for Agnes Scott College in Decatur, Georgia. She continues to swim in triathlons and Master's swimming.

In 2001 she found an additional outlet for swimming as a teacher and coach. She's been working as a teacher and coach since then, taking a break only to complete her MFA in Film Production at FSU in 2012. She is excited to continue her swimming career in her new Oregon home. When not at FSS, Cait is an Assistant Coach at Westview High School for the men's and women's swim teams. Cait most enjoys preparing swimmers for competition, but has experience teaching all ages and skill levels, including babies and toddlers! Her teaching focuses on developing good technique at every level and fostering a life long love of the sport.

Specialties: Ages 3-18, Littles (3 & 4 yr olds), & Babies (4-35 months)

Additional languages: German

FSS employee since: November 2016

Cici (AKA Christiane) (Office Manager / Billing Manager / Instructor)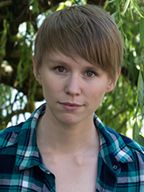 Christiane (nickname "Cici") is originally from Corvallis, Oregon but has been in the Portland area since 2010. She loves all of the seasons in the Northwest, but autumn is her favorite, because she gets to carve fun intricate pumpkins. (Look for a penguin pumpkin at FSS in October!)

Her favorite thing about teaching is helping swimmers gain confidence in their skills. Watching a swimmer go from fear or frustration, to accomplishing a new swim goal is so rewarding! She also works a lot in our office and enjoys making friends with families that come through when she's not in the water.

In her spare time, Cici is a portrait & family photographer. In school she studied both Photography and Graphic Design, and enjoys designing for FSS. She loves doing anything artistic, from sewing to painting and drawing.

Specialties: Ages 3-18, Babies (ages 4-35 months), Adults, Additional Needs, Littles (3 & 4 yr olds), & Fears

FSS employee since: September 2012

Dallas (Instructor)
Dallas began his time in the water as a baby, spending the first three years of his life on the Florida coast. His relationship with the water continued to remain geographical until middle school, where he discovered competitive swimming. He swam for six years, taught for 3 and continued to swim recreationally. He plans on teaching and coaching throughout being enrolled in a Music Therapy Bachelors Program. Dallas enjoys connecting with students and watching them grow, both internally and externally. He enjoys teaching swimmers of all ages and skill levels. His teaching style focuses on learning trust of the water and the self, and applying that trust and skill set to all aspects of the world.

Specialties: Ages 3-18

FSS employee since: March 2017

Daniel (Instructor)
Daniel is a life long swimmer, though he was never a competitive swimmer he was in the water all summer long as a child. He's been a swim instructor for 6 years now and loves it! His passion for coaching swimming came after his doctors suggested swimming to work out. Having coached gymnastics in his teen years, he loved the idea of getting back into coaching and making a positive impact in kids lives. While he has training, certifications, and experience with all abilities including fears, babies, and adults, he is most passionate about teaching special needs swimmers. He's also trained in OIS (Oregon Intervention System), a program for people who work with kids with Autism & other intellectual developmental disabilities.

To further his training, he's currently in school working towards an Aquatic Therapy Certification. Daniel hopes to use his passion and love for swimming to help all his swimmers here at FSS love the water and be the best swimmers they can be!

Specialties: Ages 3-18

FSS employee since: March 2017

Doug (Instructor)
Doug, 57, is a life-long swimmer who began competing at age 6 (along with his four swimmer siblings) in various pools of New Jersey and Missouri, where he was raised.
 Doug attended the University of Missouri as an athlete scholar, which took him to the 1980 Pan American games in Mexico City! A shoulder injury ended his competitive career and opened the door for his move to Oregon State University, where he graduated in 1981 with a BS in Psychology. 
Douglas rejoined the competitive field, joining the U.S. Masters Swimming association to swim for the Multnomah Athletic Club, where he swims daily.

Retired from his career as an occupational safety officer for the Oregonian Publishing Co., Doug became certified through USMS as an Adult Learn-to-Swim instructor.
 Doug lives in Raleigh Hills with his wife, Bridget. Along with swimming, Doug enjoys kayaking, golf, skiing and traveling, which often takes him to Long Beach, CA to visit his daughter, son-in-law, and two grandsons.

Specialties: Ages 3-18, Adults

FSS employee since: April 2016

Jared (Instructor)
Jared grew up in the rural Northwest Arkansas region. At a young age Jared began building boats and sailing on the family pond in just about anything that would float. The limited engineering ability led to a few capsized vessels and Jared's parents taught him to swim right away. The many lakes and rivers of the area were the perfect teaching grounds for any young boys adventurous mind. While in his youth Jared participated in multiple water safety and extreme water rescue courses. To this day Jared continues to enjoy many water activities including kayaking, sailing and surfing.

Jared's other passion is aviation. His day job is in aircraft sales and market analysis and he is currently pursuing his commercial pilots licenses with the goal of flying fire suppression for the Forest Service.

Specialties: Ages 3-18, Littles (3 & 4 yr olds)

FSS employee since: October 2016

Kati (Office Staff)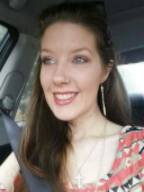 Kati is a native Oregonian, born and raised in beautiful Southeast Portland. She played basketball and volleyball her first two years at Marshall Campus and then graduated from Oregon City High School in 2008. Previously she has worked at Charlotte Russe and Fisherman's Marine and Outdoor. In addition to working at Farber, Kati also works in a law firm office. She likes a wide variety of things, but some of her interests include art, music, crime scene TV, and fashion. Kati loves to smile and being able to bring joy into another's life.

FSS employee since: July 2016

Keith (Instructor/Coach)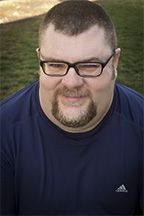 Keith is a swim instructor and USA Swimming registered coach. He has has been teaching and coaching swimming since May of 2002. His teaching philosophy is simple, he believes in teaching with love and kindness. He also believes that growth in anything is a constant struggle. Through that struggle character and inner strength are born.​

M.A.R.S: is an acronym that describes how he teaches.

Motivation: It is my job to make it fun and interesting.

Association: Use words and phrases that the student can relate to in order to help them understand better what you want them to achieve.

Repetition: What ever is working do it over and over until it becomes an unconscious habit.

​Senses: Use more than one method to teach. Tell them, Show them, and Help them to do each new thing they are learning.

Specialties: Ages 2-18, Adults, Team, Additional Needs, Littles (3 & 4 yr olds), & Fears

FSS employee since: May 2013

Kendall (Instructor)
Kendall was born in Beaverton Oregon, and has continued to live there her whole life. Although she was never on a competitive swim team, she always loved being in the water. Kendall spends her summers being a lifeguard at a Boy Scout camp, and during the school year loves learning about anything that involves science. Kendall's goal for swimmers is to help them become confident in their abilities. She can't wait to swim with you!

Specialties: Ages 3-18

FSS employee since: May 2016

Keri (Instructor / Pee Wee Coach)
Keri was born in Seattle but spent most of her life growing up in southern California. She learned to swim at a very young age and started on a competitive swim team when she was 6 years old. She spent her high school summers lifeguarding at the local pool and teaching swim lessons, junior lifeguarding and coaching Special Olympics. After High school she attended and graduated from OSU with a BS in Public Health. She is now perusing her Masters Degree in Public health. In addition to spending time in the water she also enjoys other sports, exploring the city, and taking segway tours around new cities.

Specialties: Ages 3-18, Adults, Littles (3 & 4 yr olds), Babies, Special Needs, & Team

FSS employee since: May 2016

Keziah (Instructor / Office Assistant)
Keziah is a new recruit from the NW Arkansas area. She attended Northeastern State University in Oklahoma and earned her BA in Corporate Communication with minors in biology, chemistry, and environmental science. She is excited to see what Portland has to offer! Keziah absolutely loves working with kids. She spent six years as a nanny and she has five years of previous experience working at an outdoor aquatic park in the hot Arkansas summers. Mainly supervising in the office, she also taught morning swim lessons to the younger children. In her spare time, she enjoys reading, camping, finding a binge worthy show, and learning to crochet!

Specialties: Ages 3-18

FSS employee since: January 2017

Maddie (Instructor)

Maddie was born and raised on Maui where she found her passion for swimming in the warm water of the Pacific Ocean! She swam competitively for twelve years on an age group team as well as her high school team. She then moved to Omaha, Nebraska to experience seasons and study Sociology and Legal Studies at Creighton University. After graduating, Maddie served with the Jesuit Volunteer Corps Northwest/AmeriCorps in Aberdeen, Washington. She enjoyed being near the Pacific Ocean once again and falling in love with the PNW she decided to move to Portland to explore a new city.

Maddie has experience teaching swimmers of all ages with a range of skill-levels and is excited to be teaching babies! She enjoys watching kids build confidence in the water and have fun learning new skills. In her free time she enjoys being outdoors, reading, drinking coffee, and exploring PDX!

Specialties: Ages 3-18, Babies (ages 4-35 months), & Littles (3 & 4 yr olds)

FSS employee since: Sept 2016

Matt (Instructor)

Born and raised in Kansas, Matt moved to Portland in 2014. Swimming has been a passion of Matt's since taking lessons and swimming competitively starting at the age of five. He continued swimming through high school where his favorite event was the 50 Free, and in college he competed in Butterfly at Nationals! Matt also has 7 years of Indiana University & Longhorn swim camp training.

He has been a swim instructor for over 8 years teaching at YMCAs, water parks, and residential private lessons while also coaching USA Swimming for 4 years. This has allowed him to work with hundreds of swimmers giving him the ability to assess a swimmer's ability level and the steps to reach their swimming goals, whether that be to build confidence in the water, strength, or skill in individual strokes or to just blow some bubbles.

He has fun and works great with kids. He likes to get to know them and works to get them excited about swimming while challenging themselves to learn and excel all while having fun.

Specialties: Ages 3-18,

FSS employee since: Feb 2017

Robin (Instructor)
Robin was born in Puerto Rico, and her family moved around quite a bit. It was obvious from the beginning that she loved water and began competitively swimming at age 6. When her family moved to SE Alaska, Robin swam with a club team where she was very successful. She was selected to participate in a youth Olympic training camp for the state of Alaska and spent summers in Washington state training with her coach and competing. During high school Robin spent a summer training with the Junior Lifeguards in Huntington Beach, California. Robin's best event was distance freestyle, and she went to the State championships all four years. Robin also played competitive water polo in high school and her team went to state both years she played. After high school Robin attended Tulane University in New Orleans, Louisiana where she eventually graduated with a Master's in Public Health. She has stayed active and loves the outdoors, including body surfing off the coast of Oregon.

Specialties: Ages 3-18, Babies (ages 4-35 months)

FSS employee since: December 2016

Shane (Instructor)
Shane was born in Portland, Oregon, but spent most of his childhood in Idaho. He grew up swimming in rivers and lakes and diving off the rocks all around the Northwest. He is currently working towards a degree in biology, and hopes to eventually be a professor. Shane loves going on extensive hiking trips, especially near the coast. He is an artist, specializing in sculpting and drawing. He is also a training cyclist, eager to compete in local cyclocross races.

Specialties: Ages 3-18

FSS employee since: February 2017

Veronika (Instructor)
Veronika grew up in Portland and was taught to swim in a calmer section of the Willamette River. She currently competes on two swim teams; Sunset High School's swim team as well as FSS' Penguins. She plans to be swimming for the rest of high school and after. Along with swimming, Veronika is a member of her school's varsity water polo team. Her favorite swim stroke is the breaststroke and the thing she loves the most about children is their enthusiasm to learn.

Specialties: Ages 3-18, Babies (ages 4-35 months), Littles (3 & 4 yr olds), Adults, Team Level

FSS employee since: July 2015







Jen (Substitute Instructor)
Jen has taught swimming lessons for 11+ years! She started out teaching lessons at her local aquatic center in Newberg, OR when she was 16. She continued to instruct there during her breaks from studying at OSU. Once she graduated, she decided to continue teaching at ClubSport. She taught there for six years and began coaching their swim team. She loves coaching/instructing, because she swam competitively for 8 years, and it is a lot of fun to coach/teach and encourage young swimmers. Her favorite part about teaching is the kids! She loves encouraging them and making the lessons fun for them so they develop a love of the water.

Specialties: Ages 3-18, Additional Needs, Littles (3 & 4 yr olds), Team Level & Adults

FSS employee since: February 2014

Rachael (Substitute Instructor)
Rachael is from Manchester, United Kingdom. Her family moved to Rhode Island USA in 2011, but due to school and work commitments Rachael could only follow her family over in 2016. Rachael loves the outdoors, water and sports so decided the west coast of USA was a better suit for her. She moved to Portland in November 2016.
Since the age of 3, swimming has been Rachael's life. She swam at national and international level for Great Britain. Her favourite strokes are Butterfly and Backstroke, and won medals on these favoured strokes on the world stage.
Rachael retired from competition and training as a professional swimmer in 2009 with a shoulder injury. Since then, Rachael has continued her passion for sport being involved with numerous coaching and mentoring companies in the U.K. She also has a first class honours degree in Sports Development with Coaching.

Specialties: Ages 3-18, Babies (4-36 months), Littles (3 & 4 yr olds), Team

FSS employee since: December 2016

Rachel (Substitute Instructor)
Rachel is from Sandy, Oregon and is working on her Masters in Teaching here in Beaverton. She learned to swim at a young age and considers it second nature thanks to an early introduction. Rachel was part of the La Salle high school swimming team during her senior year and loved the freestyle stroke, but the dolphin kick was also fun to practice. She now prefers running consistently, but swimming always sounds like fun (especially if the water is warm)!

Rachel has spent several years working in preschools and is currently working in a 4th grade classroom as part of her Masters program through OSU (go Beavs!). She aims to teach elementary and possibly high school French in the future. For now, she's enjoying the hands-on learning process and spending quality time with her cat at home.

Specialties: Ages 3-18

FSS employee since: February 2014

9470 SW Beav. Hills. Hwy.
Beaverton, OR 97005
info@farberswimschool.com
503.292.1255